---
Raising the bar on bath time and water play, our new Baby Neck Float is designed for your baby to be active in water before he or she can walk or even crawl! This product amplifies the amazing developmental benefits that come with early independent movement. Your baby can now observe what happens in the water as they reach, kick and twirl – a great starter to understanding cause and effect.
Swimming Baby Neck Float promotes independence and confidence in the water!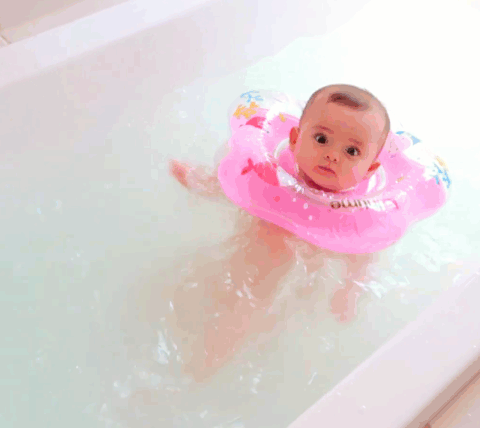 This is an inflatable device that sits safely and comfortably under the baby's chin, keeping them afloat effortlessly in the bath and pool. It's bright colors and fitted bells are great for sensory stimulation.